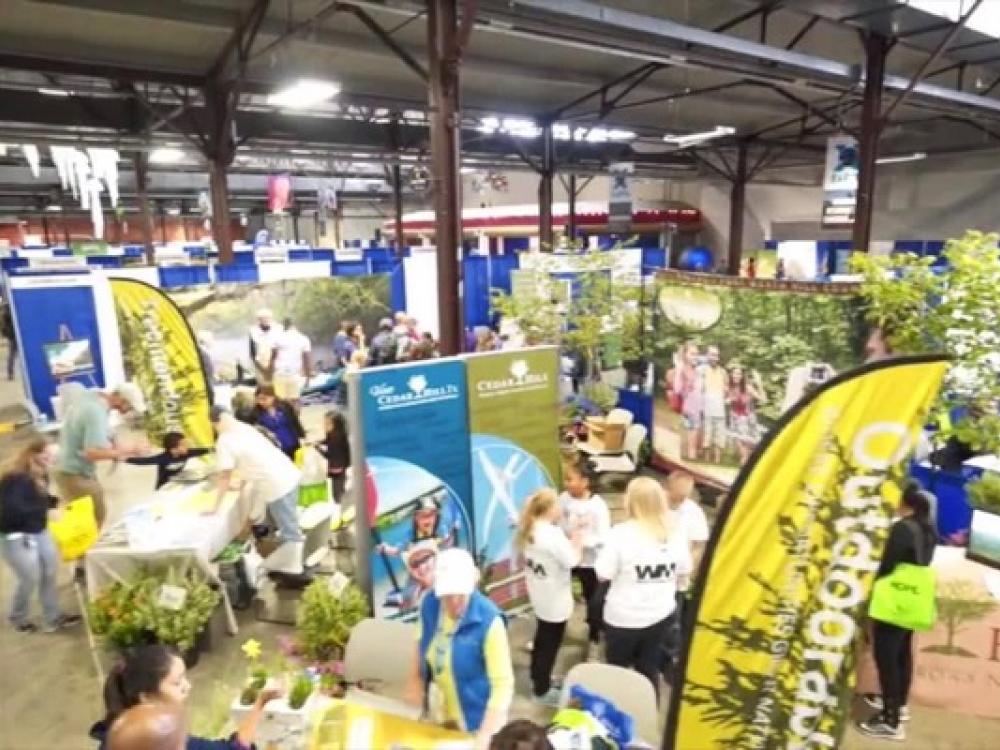 Earth Day Texas became EARTHx this year. Photos courtesy of EARTHx.
Nov. 7, 2017 
Remember when Earth Day Texas was Earth Day Dallas? In just a few years, the green fest that started out in the downtown Dallas Arts District has grown into a mega-event since it was launched by Dallas environmental philanthropist Trammell Crow in 2011. Today, the three-day Earth Day celebration is touted as the world's largest eco-expo for businesses, nonprofits, schools and filmmakers to showcase their eco-friendly initiatives. Every April, the event fills the sidewalks and exposition buildings of Fair Park with hundreds of booths, speakers and films and draws thousands of visitors. The nonprofit also hosts environmentally themed events throughout the year.
Earthx founder Trammell Crow
As a result, organizers decided a name change was in order to go along with its explosive growth. In May, Earth Day Texas became EARTHx. In addition, new CEO Steven Kornajcik came on board to continue its expansion.
"The name was changed because we have grown larger than an Earth Day event, said Kornajcik. "The x in EARTHx is a multiplier which can be used in many ways – EARTHxExp, EARTHxFilm, EARTHxConference, EARTHxClimate. The application is unlimited."
Kornajcik, who has a background in marketing at Neiman Marcus and Macy's, said his vision for EARTHx is to attract a wide audience to educate, inform and provide solutions to global environmental issues.
EARTHx CEO Steven Kornajcik
"We already have both national and international attendees, and we expect those from out of state to grow."
Last year, was the first year for EARTHxFilm. The program will continue in 2018, overseen by Michael Cain.
Kornajcik said many other initiatives are in the works. 
"We are hard at work on providing many new experiences at the EXPO," said Kornajcik. "Our end goal is for visitors to return year after year, so newness will be essential.
RELATED ARTICLES
Dallas movie producer launches new green film festival 
Earth Day Dallas declares itself 'green capital' of Texas with new name, new leader
---
Stay up to date on everything green in North Texas, including the latest news and events! Sign up for the weekly Green Source DFW Newsletter! Follow us on Facebook and Twitter.