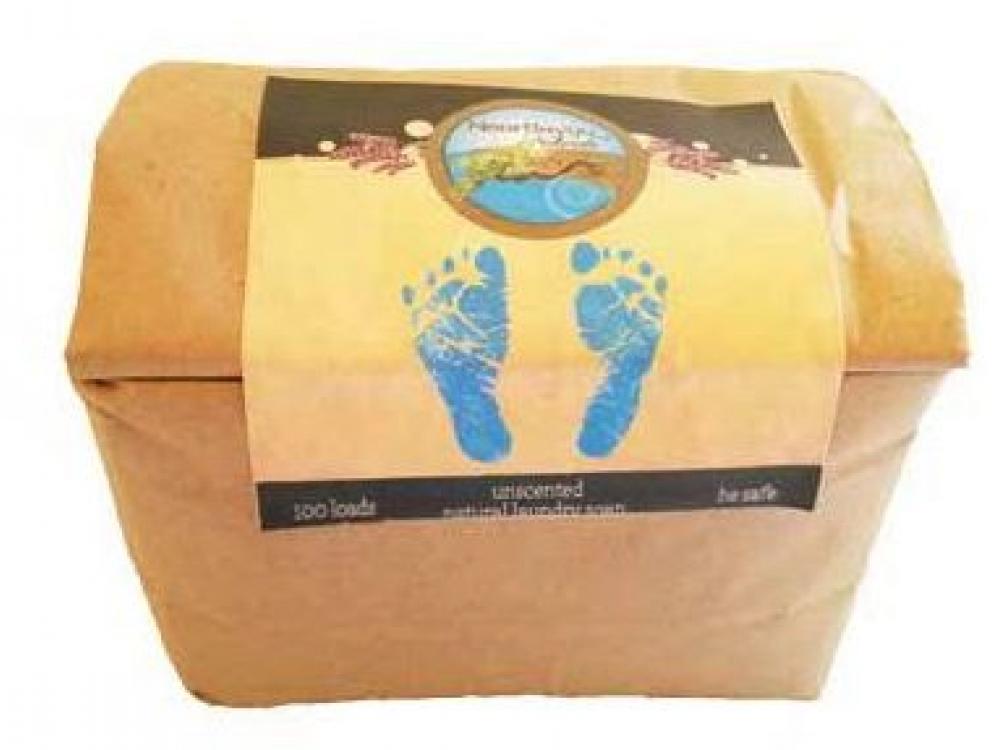 Jan. 11, 2016
Irving resident Michael Tenney, coowner of NearBayou Naturals, is not only carrying on his family's eco-friendly business, he helped create it. Back in 2008, Tenney's mother Cynthia of Iowa was cloth diapering most of her children and found that their skin was reacting to a chemical found in synthetic laundry detergents.
Unable to find a suitable product on the market, the mother of 16 and her eldest son Michael started researching and came up with their own formula for a natural detergent. Family patriarch Ted Tenney modified it over the years. 
"Their soap was a great success and soon family and friends started asking them to make soap for them," said Michael's wife and business partner, Tehseen Tenney. "Since the soap was made especially for sensitive skin, the family realized that their soap had potential that their community could benefit from. Thus, they started selling at local farmers markets and approached independent natural stores."
In 2009, Ted and Cynthia Tenney launched the Iowa-based company with help from son Michael.
Tehseen and Michael Tenney with new baby. Photo courtesy of Tenneys.
Now the second generation of Tenneys hopes to grow the family business in North Texas, where Michael and Tehseen met at the University of Dallas.
While production and sales still continue in Iowa, NearBayou Naturals operates independently in Dallas. 
"Essentially, we now have two HQ's for NearBayou – the original one in Iowa and now in Dallas," said Tehseen. "We divided ourselves this way, because we found it keeps our production costs low, enabling our retail prices to be low. It also heavily reduces transportation cost and saves on fuel, thus proving to be an efficient energy-saving method of operation."
The soap is marketed to local environmentally conscious consumers, familes diapering with cloth diapers and people with sensitive skin. Tehseen said one of the things that sets their product apart is they use saponified olive oil in their soap base.
"Most natural products still have artificial elements in them such as sodium lauryl sulphate. We will only use essential oils for scenting the laundry soap. We add naturally occurring minerals to boost the soap base, soften fabric and improve the cleansing quality of our soap," she said.
The laundry soap is biodegradable and all of the ingredients, including the packaging material, are eco friendly. The detergent comes in 10 scents, including citrus, peppermint, patchouli, eucalyptus and an unscented version.
"The essential oils for the scents have different properties and thus, address certain needs better. For example, lemongrass and other citrusy scents are better deodorizers so this is great for cleaning sportswear. Lavender and patchouli are used to stop spreading infection and are used as moth repellents." 
How did the Tenneys come up with the formula for the detergent?
"Honestly, hours of research and tons of laundry," said Tehseen. "Our product is high-efficiency washer safe as well as safe for septic systems since it is low on suds."
In addition, NearBayou owners maintain that they are compassionate about the planet and animals. The plant-based product as well as its raw materials are cruelty free and vegan and does not contain any artificial chemicals or toxins that cause harm to marine life. They also operate using sustainable business practices.
"Since we buy all our raw materials regionally, we save fuel and energy costs associated with transport and our tins are can be reused and repurposed," Tenney said. "The labels for the tins are made with solar power. The paper packaging is made with post consumer recycled paper."
NearBayou Naturals is available in more than 200 grocery stores and smaller independent markets in the Midwest and has expanded into the Metroplex selling at the Four Seasons Farmers Market in Richardson and Carrollton. The soap is also available online at www.nearbayou.com.
---
Sign up for the weekly Green Source DFW Newsletter to stay up to date on everything green in North Texas, the latest news and events. Follow us on Facebook, Twitter and Pinterest.